Captain – Kane Williamson
Head coach – Gary Stead
Representing – New Zealand
Team color – Black
Sponsorship – Canterbury
History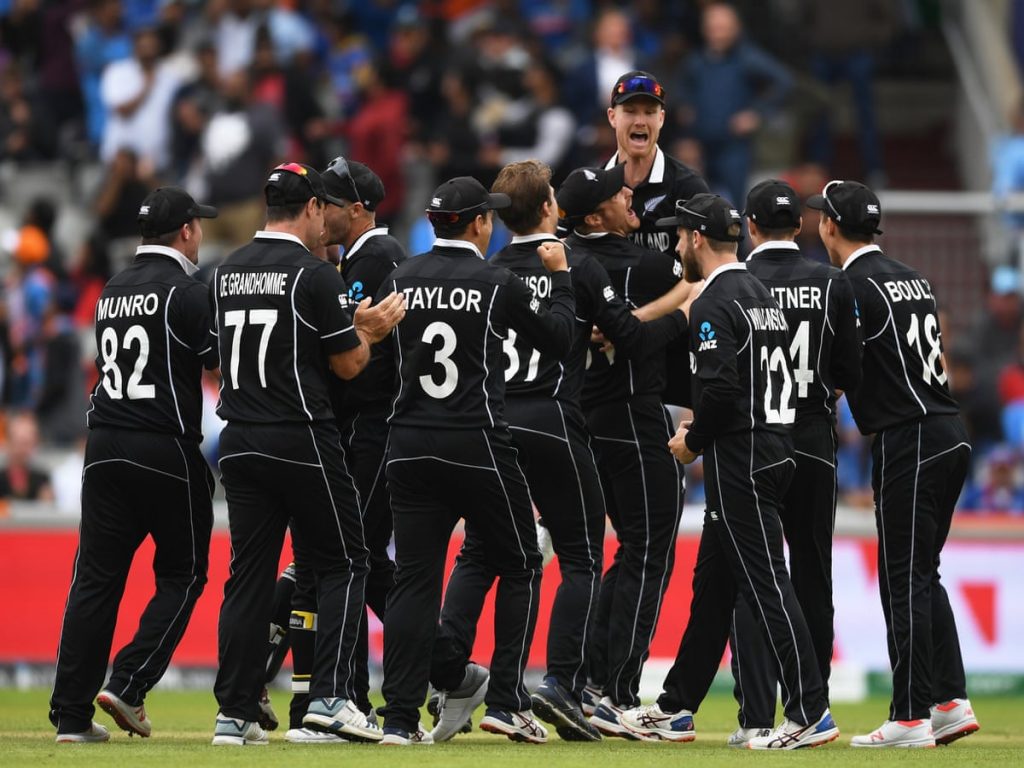 The New Zealand cricket team represents New Zealand in international cricket also referred to as the Black Caps in the cricket world.
Against England in Christchurch, they played their first Test in 1930, making them the fifth country to play Test cricket for its first Test victory New Zealand cricket players had to wait more than 26 years from 1930 to 1956, which was against the West Indies at Eden Park in Auckland.
They played their first ODI against Pakistan in Christchurch in the 1972–73 season. The current captain is Kane Williamson in all formats of the game, replacing Brendon McCullum after his retirement in December 2015. The national cricket team of New Zealand is organized by New Zealand Cricket every year with talented players.
In January 1998, the team became known as the Black Caps after it got sponsored for the first time. Lots of discussions were held to choose a name for the team that can represent the country. All Blacks are one of many national team nicknames related.
New Zealand has played 1324 international matches in which they won 505, lost 599, tying 12, and drawn in 165 matches while 43 matches ended as no result till 8th September 2019.
By the ICC, the team is ranked 2nd in Tests, 3rd in ODIs, and 6th in T20Is. In 2015 World Cup semi-finals, New Zealand defeated South Africa, making it their first win in the world cup semi-final, and hence they made their first appearance in a World Cup Final, but they lost to their rivals Australia.
New Zealand again reached the final which they lost to the hosting team England on boundary count after the match and the subsequent Super Over both ended as ties in the next World Cup in 2019.
New Zealand Team Jersey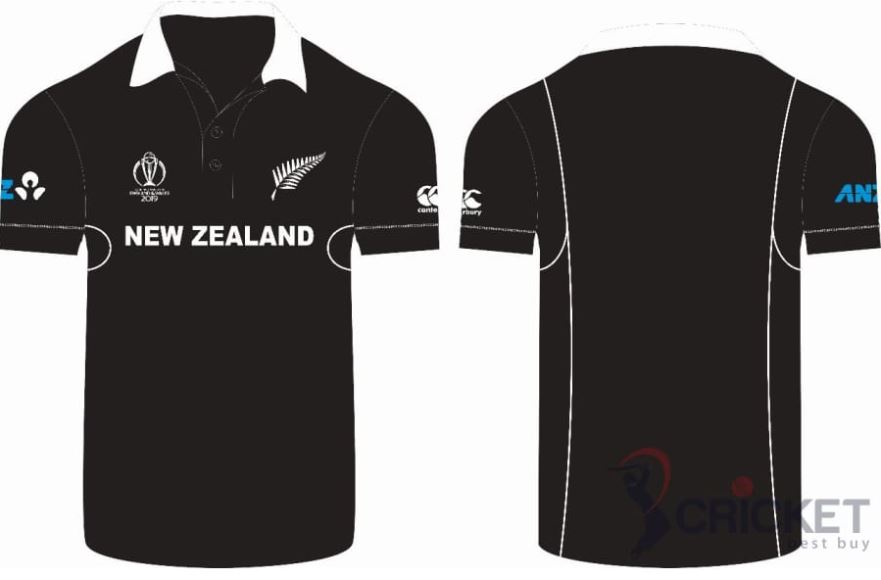 Canterbury is the manufacture and Sponsors of the New Zealand team Kit, replacing the previous manufacturer, WinStar in 2009. In Test cricket, the New Zealand team has featured the silver fern badge on the left of the shirt, the name, and logo of the sponsors Amul on the right side, and also a logo of Ford at the left sleeve. On the right sleeve they have the logo of Canterbury. Their helmets are also available in black color.
Previous Suppliers of the New Zealand Team:
Adidas (World Series Cricket 1980–1990), ISC (World Cup 1992 and 1996, World Series 1993–97), Canterbury (1998–1999), Asics (who supplied all the 1999 Cricket World Cup participating teams) and WinStar (2000–2009) were their previous suppliers.
Conclusion:
The New Zealand team is having one of the finest players in the team and has the power to defeat many other countries. We wish each player very good luck for all the upcoming matches.
To become a cricketer all you need is a determination, and the passion to achieve your biggest dreams you have seen towards cricket.