All who love betting on cricket have their eyes on the ICC T20 World Cup 2020. However, due to the COVID-19 situation, the entire event is currently postponed to 2021. Even though the event is postponed, you can always learn about a few popular bets that can help you win more money by betting on the ICC T20 World Cup 2020.
These bets are very popular and give you a good return. So instead of going for parley betting or something riskier, it is perhaps better to concentrate on the bets that we are about to tell you so that your chances of winning are higher in the ICC T20 World Cup betting.
Outright Winner
Outright winner bet require you to guess the winner of the entire tournament. We are listing this bet on the top because you can win a good sum of money if you guess this right. But let us tell you that it is very risky betting on this kind of bet. Hence if you do not have any experience betting on T20 world cup cricket betting, then we suggest you do not go for outright winner betting.
If we talk about one team that has the most chance of winning the ICC T20 World Cup 2020, we think it will be Australia. However, if you ask us the chances of lifting the world cup, it will be England or India this season. Let us get something clear. It is what we believe in, and is entirely our assumption. You are free to assess your own and make predictions based on what you think.
Match Winner
This type of bet will require you to foretell the winner of the match successfully. It is straightforward to understand. For instance, a game between Australia and England is going on. If you bet on England and England wins the game, then you will have a successful wager and loads of money in your pocket. However, if Australia wins the game, then you lose the money.
Most Sixes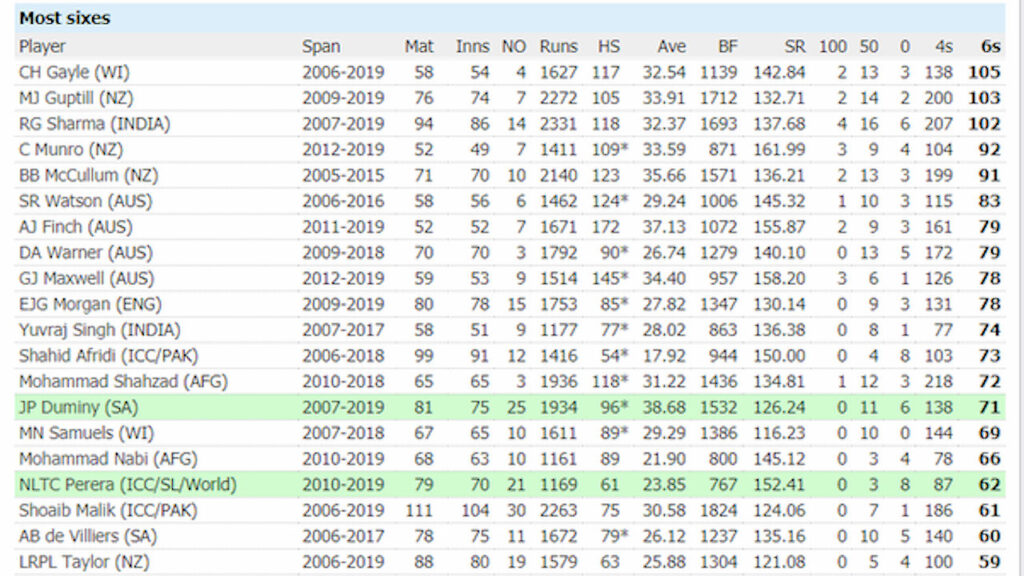 In This type of betting it requires you to foresee/predict the team that will attain the most sixes successfully. To access it, you will have to have a good look at the batting line-up and the batsmen's playing style in the team. This will give you an excellent idea about which team is going to hit the most sixes in a match.
Man of the Match
The man of the match betting requires you to guess which player will be voted the man of the match in a particular cricket game. It is not tough at all, and beginners can take a shot at this type of bet.
Best Batsman
This cricket betting variant is based on which batsman will score the most runs during any match. You must look at all the batsman's performance in both the teams and try to gauge which batsman is the most reliable and has the best records. It should tell you enough about who is going to make the cut.
Best Bowler
Similar to the best batsman type of betting, you need to gauge which is the best bowler in both the teams combined. The bowler who has a record of taking the most number of wickets is mostly deemed as the best bowler. Hence, you should be judicious about punting on this type of bet.